Want to Clear Your Aches, Anxiety, Sadness and Stress?
Julia finds what's behind Symptoms and Situations, assisting Greater Health, Happiness and Wellness
More Info & Shop
What Clients Say
I have had in-person, telephone and skype sessions as well as group remotes and telecasts with Julia.I have been seeing Julia for years and try to focus on spiritual and emotional improvement, but often times when I get in there, she knows immediately where to focus. I had a fall a few days ago and really injured my tailbone, I wasn't sure what any doctor could do for me, so I thought I would start with Julia... well 10 minutes into my session, I could feel her working on me and I could feel the pain dissipate - I was sitting without discomfort and walking much easier as well. Every session I have with her ends with me feeling much better than when I came in and I really can't believe how quickly she can start that improvement for me. Thank you so much for all you do Julia, I am so thankful that you are such an awesome healer.Thanks so much for everything that you do for me and for others!
T. Wilson
In person, Telephone, Skype, Group Remotes & G.R.E.A.T. Group Telecasts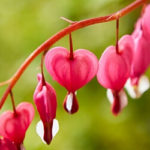 Group Renewing Energetic Activation Telecast $47, 3-$125
G.R.E.A.T. calls allow you to receive mental, emotional and physical benefits from the comfort of your home or office. Access online and see Julia in action or phone-in, next webcast is August 9 at 3pm EST. Register min. 12 hrs before G.R.E.A.T.

In Feb, 2015 I had a terrible bout of lower back, buttocks, legs, and foot pain. I spent most of the next couple of years going to RMT's, Physiotherapist, and Chiropractors along with spending most of my time in bed.
Read more