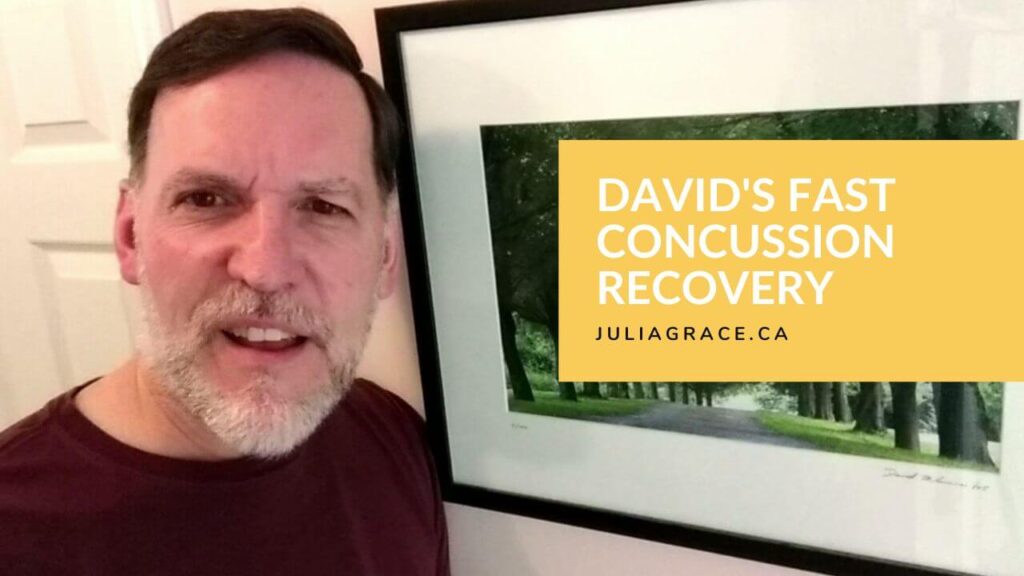 Walking is great exercise but when the ground slips away, there's no telling where the body will fall. I had the awful experience of seeing my husband David fall on ice while walking. As a tall man, he went down hard and banged his head on the pavement. It sounded like a coconut.
Some people struggle for months with slow recovery after a concussion.
When his head hit the hard asphalt, I knew quick action was needed for a rapid recovery.
I have worked with clients suffering from dizziness, difficulty concentrating and headache pain. Some are hockey players and others, like David, have hit their head outside of a game.
We live in a country with plenty of ice during winter months and chances of falling on ice are high. Seniors often fear slips or falls and avoid going outside in winter.
It's tough when normally active people get a concussion and their doctor says, "Do nothing but rest. No screens, computer, phone, tv, reading, just rest."
David talks about falling and his swift concussion recovery:
In the video, David mentions having over 80 images to process and retouch from a commercial photography session. As a professional photographer, this detailed work requires a lot of concentration, focus and time.
I was surprised when he began working on photographs three days after his concussion! Many people cannot function properly for weeks, but he reassured me he was fine, and he was.
I am so very grateful for my divine connection and the incredible gift of life force energy. It is a pleasure to see clients improve after living with various problems of body, mind, and spirit. There are many opportunities for natural healing with intelligent life force energy.
The information provided on this blog is for educational and entertainment purposes only. Always consult with a professional for medical advice.
Julia Grace McCammon is an experienced, natural-born healer dedicated to to finding solutions and improving lives. People may benefit according to their personal needs. She has demonstrated her gift to harness and transmit intelligent Life Force energy across the world. Julia's healing ability has been measured and documented in cell-based and mouse model preclinical research published in international, peer-reviewed science journals.