Observe More and Absorb Less – Lighten Up and Enjoy Life!

Get results from the comfort of your home or anywhere, no need to travel to a physical office. Clients across Canada often report progress in their well-being. It is possible to enjoy more calmness, confidence, energy and focus. Raising our consciousness accelerates overall awareness and healing in all areas of life. Julia carries the light of consciousness, she helps strengthen our connection with intelligent Life Force energy.
Life Force energy has the potential to raise the consciousness and enhance the happiness and quality of your life, and everyone has a unique, individual path for transformation.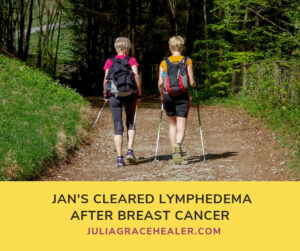 I had a personal distance session with Julia and found that the discomfort from lymph build up in my right armpit area had cleared up. I had lymph nodes removed due to breast cancer 22 years ago. For the first time since last summer I can sleep on my right side and go walking or urban poling without the uncomfortable clogged sensation bothering me. Thank you Julia.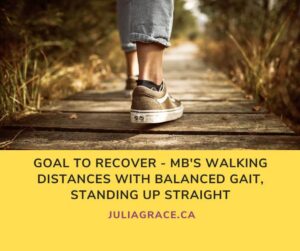 I connected with Julia due to leg difficulties with decreased mobility and an unbalanced gait. My goal was to recover my ability to enjoy my long walks again. I have been connecting with telephone sessions and receiving Remote Energy Transmissions. We have worked on different areas physically and emotionally that have come to our attention as we proceed with my initial goal. I am walking increasing distances with a balanced gait as well as standing up straight with ease. I had come out of a difficult time of life transitions that had left me exhausted and I am now also stronger in many ways. Addressing topics from old history to current concerns has been easy and fluid. I have found Julia to be compassionate and quick to understand my position as well as encouraging me to reassess my viewpoint on occasion while maintaining rapport. We leave each session on a very positive note.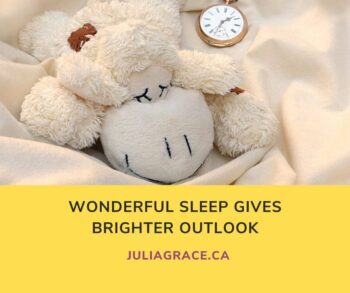 Good morning Julia
Just wanted to thank you for the wonderful sleep I had last night. Could barely keep my eyes open at 10:30 and slept till 9:00.
The world always looks so much brighter when you're rested.
Thank you so much.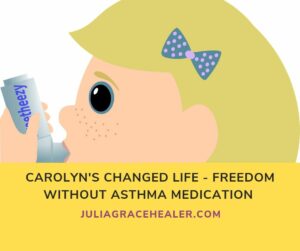 I'm a long term client of Julia's that has in-person appointments as well as Group calls. I had been suffering with asthma from early adolescence and it was understood in our family that this was a genetic problem. My sister also has been suffering since birth, grandparents, etc. I would have to take medication before exercising as well as before I ventured outside into the cold during winter. Julia worked with me over a few sessions to clear the underlying physical, mental and emotional causes for why I was suffering with this condition. As of December it will be one year since I have taken any medication!
There are no words to describe the relief of being able to breathe easy, not to mention the money I have saved on expensive medication. Thank you so much Julia, you have changed my whole life and I'm now experiencing freedom I previously never had.
Benefit from Julia's Care, Enthusiasm and Experience
Connect with Julia in private sessions for personalized consultations where she observes a variety of information. Clients often shift to a relaxed, sleepy state. Telephone, Online, In person and Remote services may all be effective.
Telephone or Online sessions connect you with Julia by voice or video, simply call at your appointment time. At In-person sessions, you are fully clothed, able to relax in a comfortable space. Telephone or Online sessions are payable at least 24 hours in advance with PayPal, credit card or e-transfer. In-person sessions are also payable with Cash or Cheque. Prices include HST. All sessions take place within 90 days of payment or as specified in item description. Prices may change without notice.
Cancellations: Please call or email at least 24 hours in advance to cancel or move your appointment. NO SHOW, missed Private sessions are automatically charged with no refunds.
NEW clients complete the Client Info form on Thank You page after payment – only required first time.
Progress with Julia Grace McCammon
Life Force energy healings / Biofield energy healings / Divine energy blessings
Directly transmit the universal energy of consciousness from nature to a recipient, creating the potential to amplify personal growth, create shifts in awareness, and experience more happiness and success. As this intelligent energy flows and identifies your needs, there may be benefits in several areas of life.
Life Force energy healing / Biofield energy healing / Divine energy blessing are the same thing
Life Force energy healings take place with people or pets anywhere, no phone or internet access required
Individual Life Force energy healings are remotely delivered during sleep, when you are more receptive
Experience better relationships with your partner, children, relatives, friends and co-workers
Consistent Connection is Optimal for Creating Lasting Change
Transformation happens over time – allow yourself to observe changes and notice what is different
DISCLAIMER: All information on this page is educational in nature and provided as general information only. It is not medical or psychological advice. Julia Grace McCammon is not a licensed medical or health-care professional and will not perform medical treatments, prescribe substances, or interfere in any way with the treatment of a licensed medical or health-care professional. Individual results may vary. Julia Grace McCammon does not give any guarantee to provide any kind of health benefits.
Julia Grace McCammon is an experienced, natural-born healer dedicated to to finding solutions and improving lives. People may benefit according to their personal needs. She has demonstrated her gift to harness and transmit intelligent Life Force energy across the world. Julia's healing ability has been measured and documented in cell-based and mouse model preclinical research published in international, peer-reviewed science journals.