In life we all go through good and bad times, but our accumulation of emotional trauma can really mess with our Body, Mind and Spirit.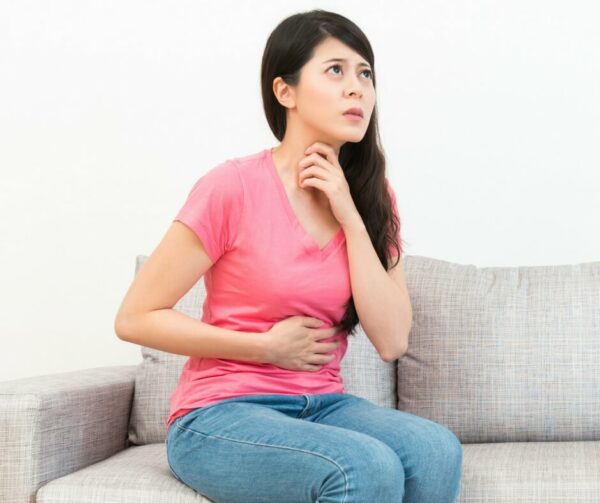 We doubt our first thoughts and hold back from acting, later realizing we could have saved pain, misery and regret. It can be an endless loop of thoughts talking us out of what we know is true, preventing us from taking action. We doubt ourselves so much that we let others lead the way when we are the very person who needs to lead!
I lived this again and again, alternating between sticking my neck out to speak the truth and holding back to avoid consequences. It's an unfortunate state to be in, fighting with yourself while your Spirit knows the truth.
So what happens over the years as we repeatedly hold ourselves back and swallow the truth? Could it have anything to do with physical illnesses and symptoms showing up?
Many women suffer with Thyroid issues, Digestive and Elimination / Constipation problems. Follow this trail in the body – Throat area is involved with Speaking, Digestive system deals with What We Swallow, and Elimination / Constipation relates to Letting Go!!
I lived with horrible symptoms of Irritable Bowel Syndrome / Spastic colon for over 40 years.
Everything started to change as I connected with the job I was truly meant to do as a Healer. All my life I was super aware of people, animals and nature plus lots of information in my surroundings. I had no clue of why or how this made me different, I just felt like I never fit in, anywhere.
I'm not saying anyone with IBS should jump into the Healing profession. My ability to read people and their situations made me a human sponge taking on everyone's toxic stuff, way overloading my system.
A variety of ailments can relate to emotional pain and suffering we bury within ourselves.
It brings me joy to see clients clearing their emotional traumas and stuck, blocked energy.
They feel lighter and happier as they start enjoying life, many for the very first time!
Julia Grace McCammon is an experienced, natural healer caring to improve life situations. She has demonstrated her gift to deliver intelligent Life Force across the world, to enhance clients' health, happiness and well-being. People benefit according to their personal needs, many express transformative emotional, mental, physical and spiritual improvements. Her healing abilities have been measured, documented and published in international, peer-reviewed science journals.